DISTRICT 24 NEWSLETTER Alvin Levy Volume 04.1
Published after each NABC
Reno NABC – Breaks attendance record for spring NABC
The Reno NABC, held at the Reno Hilton, broke the attendance record for spring NABCs with a table count of 14,954.5, breaking its own record established in 1998 by almost 1,000 tables. Players also had a chance to test their luck at the gambling tables and slots, eat at more-than-crowded nice restaurants, travel by taxi to downtown Reno for nice restaurants and entertainment and see some sites in Lake Tahoe and nearby mining towns.
Our NABCs are truly international with players from more than 25 nations often attending. In Reno 21 countries were represented, including: United States, Canada, Mexico, Australia, Germany, England, Japan, Israel, Brazil, Poland, Norway, Sweden, Indonesia, India, Bulgaria, Egypt, Spain, the Netherlands, Denmark, and Venezuela.
Membership and Tournament Attendance
Total ACBL membership, as of March 1, 2004, was 167, 225. Breaking this down there are 149,850 paid members and dues-paying Life Masters, 17,375 non dues-paying Life Masters of which approximately 10,000 are deemed to be inactive, that is, they have not corresponded with the league or won any masterpoints in two years. In 2003 the membership increased by approximately 1000.
Tournament attendance has grown approximately 10% over the past 3 years. This includes STaCs, Sectionals and Regionals. In 2003 there were 160,000 sanctioned tables at Regionals, 156,000 at Sectionals, and 91,500 STaCs.
Financial Snapshot
The net assets of the ACBL at the end of 2003 were $7,150,000, compared to $7,400,000 at the end of 2002.
The annual revenues and expenses are each approximately $9,000,000.
The three NABCs combined produced $440,000 in profits in 2003 compared to $550,000 in 2003. There was a decrease in NABC table count in 2003 to 35,500, compared to 37,765 tables in 2002. NABC yearly attendance depends greatly on the sites chosen. The sites in 2002 were Houston, Washington DC, and Phoenix. The sites in 2003 were Philadelphia, Long Beach and New Orleans.
Legal Actions
On the case of Blubaugh v. ACBL, the courts have granted summary judgment and dismissed all 19 counts remaining in the Blubaugh complaint. Mr. Blubaugh has appealed the order and final judgment.
Istanbul as the site of the 2004 WBF Olympiad
The USBF has voted to not send a team to the 2004 championships in Istanbul. With the U.S. State Department lifting the travel alert against Turkey on March 22, the USBF will meet on May 3 to reconsider their position.
Board Actions
Age for Senior Events
A motion to change the age for Senior Events, currently at age 55, to an increase in one-year increments starting on January 1, 2005 until the age of 60, and remaining at 60 thereafter was defeated 14-11. If passed the age for Senior Events would have been the same as that just adopted by the WBF.
Stratified Swiss Team Games
A motion was passed to allow sponsoring organizations an option in Stratified Swiss Teams, to have the stratification level of a team determined by the average masterpoint holding of all team members, rather than by the masterpoint holding of the top player. This passed 13-10 with 2 abstentions. Under this rule a team composed of one player with 15,000 masterpoint playing with 5 Life Masters can compete in the Flight B strat of a Stratified Swiss Event. Hopefully District 24 will not opt for this!
Bylaw changes
Our four-day meeting included discussion of our Bylaws and some recommended changes.
District 24 shines in NABC+ Events
District 24 had one of its best showings at an NABC with wins in: the North American Pairs, Flight C by Ryan Connors and Daniel Wilderman; Silodor Open Pairs I by David Berkowitz and Larry Cohen (by almost 4 boards); Women's Pairs by Jacqui Mitchell and soon-to-be-in-the-hall-of-fame with her induction in NYC this summer, Amalya Kearse; and the Jacoby Open Swiss Teams by Michael Polowan and Chris Willenken. Near misses included seconds in: the North American Pairs, Flight A by Glenn Milgrim and Chris Willenken (by 0.03 matchpoints); Mixed Pairs by Martin Fleisher; Vanderbilt Knockout Teams by Richard Schwartz, Larry Cohen and David Berkowitz; Jacoby Open Swiss Teams by Christal Henner-Welland; and Machlin Women's Swiss Teams by Valerie Westheimer and Judi Radin.
The list of top 20 finishers follows.
North American Pairs Flight A: Glenn Milgrim - Chris Willenken, 2nd; Richard Schwartz - Aaron Silverstein, 12th;William Ehlers - Michael Kopera, 18th.
North American Pairs Flight B: Max Minzner - Peter Bonfanti, 9th.
North American Pairs Flight C: Ryan Connors - Daniel Wilderman, 1st.
Silodor Open Pairs I: David Berkowitz – Larry Cohen, 1st (by almost 4 boards); Michael Rosenberg, 4th; Adam Wildavsky - Michael Polowan, 8th; Mark Feldman, 11th; Richard Schwartz, 14th; Roy Welland - Bjorn Fallenius, 15th; Zia Mahmood, 16th.
Mixed Pairs: Martin Fleisher, 2nd; Gail Greenberg, 19th.
Red Ribbon Pairs: Julian Laderman, 4th; Barry Wilderman - Daniel Wilderman, 6th.
Women's Pairs: Jacqui Mitchell - Amalya Kearse, 1st; Laurie Vogel - Gail Greenberg, 4th; Lisa Berkowitz, 8th.
Open Pairs II: Debbie Rosenberg, 4th; Robert Levin, 13th; Jim Krekorian - Judith Bianco, 19th; John Solodar, 20th.
Vanderbilt Knockout Teams: Richard Schwartz - Larry Cohen - David Berkowitz, 2nd; Roy Welland - Bjorn Fallenius - Zia Mahmood - Michael Rosenberg, 5/8th; Christal Henner-Welland, 9/16th; Adam Wildavsky, 9/16th; Michael Moss, 9/16th.
Jacoby Open Swiss Teams: Michael Polowan – Chris Willenken, 1st; Christal Henner-Welland, 2nd; Alan Sontag, 4th; Roy Welland - Zia Mahmood - Bjorn Fallenius - Michael Rosenberg, 5th; Adam Wildavsky, 7th; Martin Fleisher, 12/13th.
Machlin Women's Swiss Teams: Valerie Westheimer - Judi Radin, 2nd; Jill Levin - Susan Picus - Debbie Rosenberg, 3rd; Lisa Berkowitz, 4th.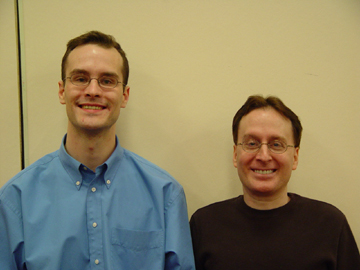 Chris Willenken and Glenn Milgrim second in the NAP, Flight A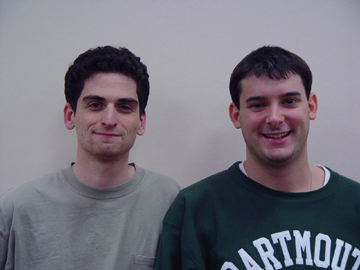 Daniel Wilderman and Ryan Connors, winners of the NAP, Flight C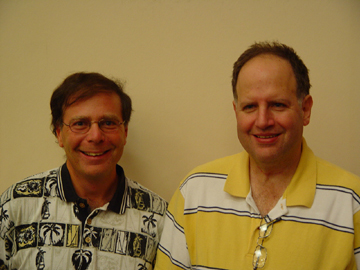 Larry Cohen and David Berkowitz, winners of the Silodor Open Pairs
Amalya Kearse and Jacqui Mitchell, winners of the Women's Pairs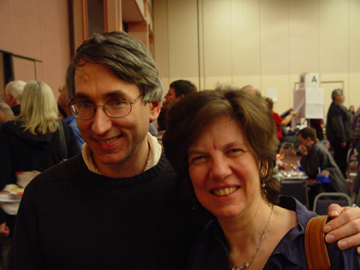 Martin Fleisher and Rozanne Pollack, 2nd in the Mixed Pairs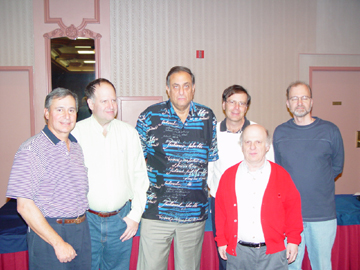 Michael Becker, David Berkowitz, Richard Schwartz, Larry Cohen,
Steve Robinson and Peter Boyd, runners up in the Vanderbilt Knockouts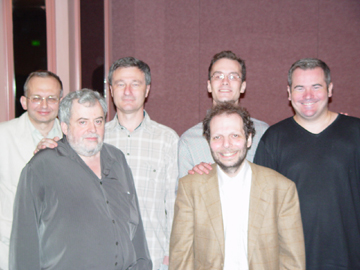 Piotr Gawrys, Sam Lev, Michal Kwiecien, Michael Polowan,
Chris Willenken and Jacek Pszezola, winners of the Open Swiss Teams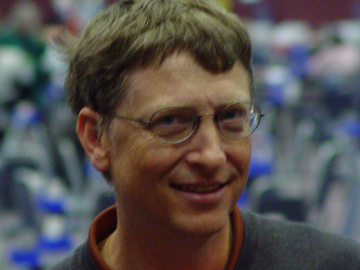 Bill Gates qualified for the Open Swiss Teams finals
Bridge leads Bill Gates to Reno Hilton