DISTRICT 24 NEWSLETTER…….Alvin Levy…………………Volume 2008.2
Published after each NABC
Table of Contents
Las Vegas NABC
Hall of Fame Inductees
District 24 top finishers in Las Vegas NABC+ events
Youth activities at Las Vegas NABC
Las Vegas Goodwill Meeting
2008 World Computer-Bridge Championship, held at Las Vegas NABC
Board Actions
State of ACBL
First Youth NABC in Atlanta
The upcoming Buffett Cup
The Las Vegas NABC was the fourth best attended NABC ever, with 19,720 tables in play, and approximately 7,750 players in attendance. The Las Vegas Hilton was more than adequate as a playing site. The playing area was spacious, well lit and close to the rooms...of course you had to pass through the casino to play bridge or return to your room, and many placed bets before and after, they played bridge. For those who could take off a day or two, there were many rewarding sightseeing trips to some of the wonders of the world. Many took a day trip to the Grand Canyon, Hoover Dam, and many other treasures. There were many good restaurants at the Hilton, and a short taxi ride away were many fine restaurants and nightly entertainment. The Las Vegas Hilton is getting old, and is not too close to the more glamorous Hotels, but the rates are right, and the Hotel ballrooms and conference rooms more than made up for that.
The locals did a great job. There was nightly food and great entertainment. Elvis lives on!
The local organization has the say in Regional events, while the ACBL controls the NABC+ events. The local organizers chose to not have any Regional senior events. The 10am-3pm games were all open games. Also, in all the Regional events there were 24 boards played in each session, rather than the traditional 26. This may be repeated at other NABCs, but there were many players who thought that 24 boards were not enough. Maybe it's time to make senior games "Senior" games. With the average age of our players at 68, senior games with requirements that players be 55 are dying a slow death. Almost all our players are over 55, so there is little difference between senior events and open events. Having 65+ or even 70+ senior games makes more sense. Possibly holding one or two during a future NABC is worth a try.
Our own Nick Nickell and Mike Passell were inducted into the bridge Hall of Fame at the annual Hall of Fame ceremony held at the summer NABC. Emcee Judi Radin started the program with a moment of silence for the late Paul Soloway.
DISTRICT 24 TOP FINISHERS IN LAS VEGAS NABC+ EVENTS
Grand National Teams: One of the best overall District GNT results ever, with all our teams in the money:
Champion Flight: John Rengstorff - Jim Krekorian - Franco Baseggio - John Fout - Andrew Stark - Michael Kopera, 3/4
Flight A: Sorin Pleacof - James Scott - Harry Apfel - John Ramos - Kelley Hwang - Valentin Carciu, Winner
Flight B: Alan Hayman - Bill Begert - Doug Herron - Albert Shekhter - Oleg Rubinchik, 9/16
Flight C: Barbara McNair - Jess Jurkovic - Gary Bagley - Chaim Kozlovsky - Richard Walker, 9/16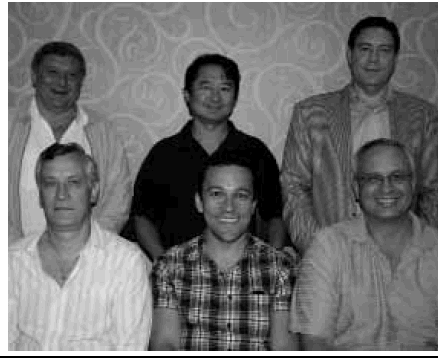 Von Zedtwitz Life Master Pairs (six sessions): Bjorn Fallenius, 7; Maureen O'Rourke, 11th; Glenn Milgrim - Bobby Levin, 18th; Roy Welland - Brian Glubok, 22nd; Gavin Wolpert, 28th; Justin Lall - Kevin Bathurst, 41st.
0-5000 Life Master Pairs: Barbara McLendon, 2nd; Cordelia Menges, 21st; Doug Herron - Bill Begert, 36th;
Young LM 0-1500 Pairs: Beverly Pogoda - Joseph Meyers, 4th; Jess Jurkovic - Chaim Kozlovsky, 6th; Jack Alhale - Rozi Alhale, 31st.
Truscott Senior Swiss: Alvin Levy - Beverly Levy, 6th; Steven Conrad, 15th; Robert Gordon - Peter Bisgeier - Bob Gwirtzman - Ira Ewen, 40th; Janet Colchamiro - Mel Colchamiro, 43/44.
Wernher Open Pairs (4 sessions): Barry Piafsky, 2nd; Yukiko Umezu, 4th; John Rengstorff, 13th; Marc Nathan - Cathy Nathan, 15th; Shelley Fishman - Frank Allison, 16th.
Fast Pairs: Adam Wildavsky, Winner; Shane Blanchard - Robert Blanchard, 10th; Michael Moss, 15th; Barry Piafsky, 34th; Joan Dziekanski - Alvin Levy, 36th; Jim Krekorian, 42nd.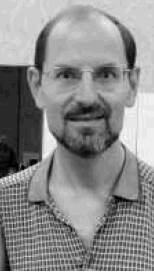 Adam Wildavsky, Fast Pairs Winner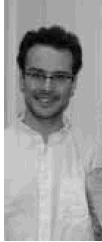 Chris Willenken, Mixed B-A-M Teams Winner
Chicago Mixed Board-A-Match Teams: Chris Willenken, Winner; Nancy Kalow - Paul Morris, 5th; Pat Cayne - Jacqui Mitchell, 14th; Ron Haack, 27th; Jimmy Rosenbloom, 35th; Craig Ganzer - Michael Lipkin, 41/42nd; Ljudmila Kamenova, 46/48th.
Wager Women's KO Teams: Valerie Westheimer, 2nd; Sue Picus, 3/4th; Jill Levin, 5/8th; Judi Radin - Jenny Wolpert, 5/8th; Margie Gwozdzinsky, 5/8th.
Mini Spingold 0-5000: Doug Herron - Peter Bonfanti, 17/32nd.
Open Swiss Teams: Bobby Levin - Steve Weinstein, 2nd;Chris Willenken, 3rd; David Maidman - Marin Marinov, 5th; Debbie Rosenberg - Michael Rosenberg, 6th; Robert Blanchard - Shane Blanchard - Sam Lev, 12th; John Solodar, 14th; Michael Polowan - Martin Fleisher, 15th; Joe Grue, 16thBarry Rigal, 21st; Winthrop Allegaert - Jaggy Shivdasani - Judith Bianco - Justin Lall - Kevin Bathurst - Lapt Chan, 23rd; Piafsky - Barry Piafsky, 26st; Uday Ivatury - Christal Henner-Welland, 27th; Helen Raleigh - Robert Heitzman Jr - Michael Lipkin, 29th; Zia Mahmood, 33rd; Gavin Wolpert - John Hurd, 39th.
Spingold KO Teams: Roy Welland - Brian Glubok, 2nd; Alan Sontag, 3/4th; Jimmy Cayne, 3/4th; Zia Mahmood, 5/8th; Robert Levin - Steve Weinstein, 5/8th; Richard Schwartz - Bjorn Fallenius, 9/16th; Joe Grue, 9/16th; Sam Lev, 17/32nd; Adam Wildavsky, 17/32nd; Melih Ozdil - Melanie Tucker - Erez Hendelman, 17/32nd; Winthrop Allegaert - Jaggy Shivdasani - Judith Bianco - Kevin Bathurst - Justin Lall, 17/32nd; Gavin Wolpert - John Hurd, 17/32nd.
Top District 24 winners from the Las Vegas NABC
For Las Vegas Daily Bulletins and Results
YOUTH ACTIVITIES AT LAS VEGAS NABC
College Championship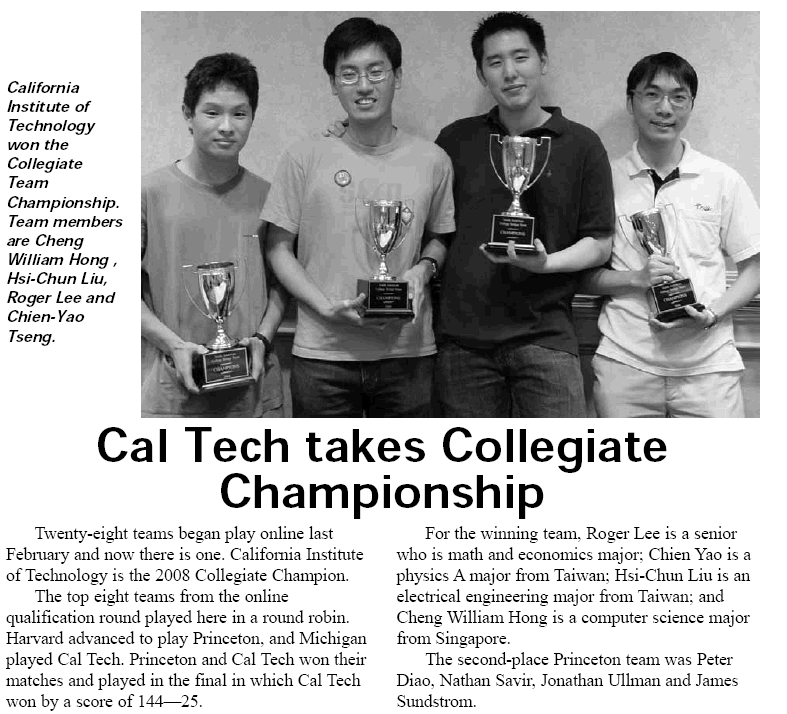 Junior Team Trials to represent U.S. in Beijing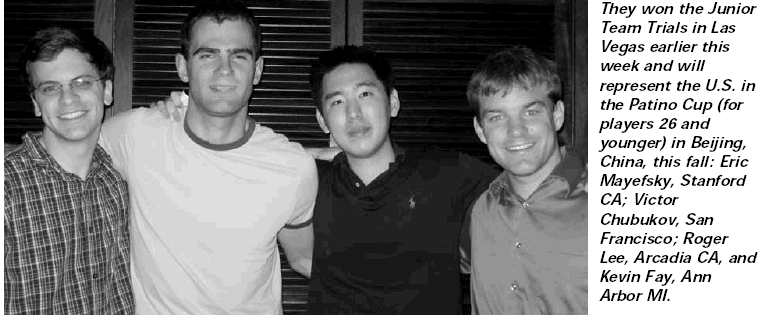 Many honored at Goodwill Meeting
National Goodwill chair, Aileen Osofsky, honored a number of individuals at the summer Goodwill meeting. I was honored to be one of those singled out.
Patty Tucker was honored by the ACBL for her key role as head of the first Youth NABC. Patty is responsible for running the first youth NABC, held in early July in Atlanta.
Our own Saundra Jones took eight of her Middle-School children to the first Youth NABC, held in Atlanta this summer. Saundra reports that the kids had the experience of their life, and she survived.
Aileen also mentioned my work with the world computer-bridge championship. From the Daily Bulletin...

Which leads directly to the 12th annual World Bridge Championships, held in Las Vegas during the summer NABC's. For a complete write-up on past 'robot' championships, go to www.computerbridge.com
2008 WORLD COMPUTER-BRIDGE CHAMPIONSHIPS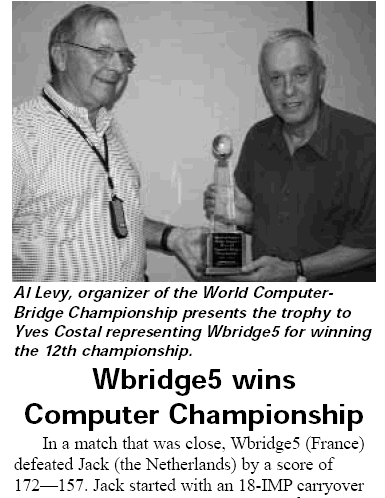 Check out the computer-bridge championship reported at www.computerbridge.com
Jerry Fleming, representing District 17, was elected ACBL president for 2009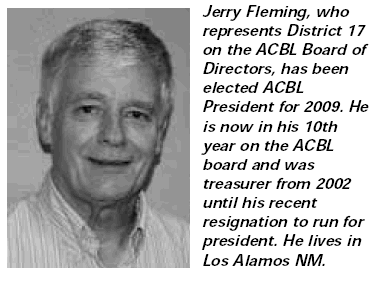 Memphis area to remain as site of headquarters' building
The ACBL Board of Directors voted to stay in the Memphis area. Recently, the ACBL owned office building that houses ACBL headquarters was sold with Board approval. We chose to get out of the neighborhood that our headquarters were housed in. A new site will be sought in the Memphis area.
New Life Master Requirements
Starting in January 2010, the requirements for attaining the rank of Life Maser will change. For players joining the ACBL for the first time after December 31, 2009, the requirement for LM will be raised from 300 masterpoints to 500 masterpoints with 250 of the mps being pigmented (red, silver, gold, platinum and black masterpoints).
LM requirement, starting January 1, 2010
500 Masterpoints, of which 250 must be pigmented, as follows:
50 must be gold or platinum
50 must be red, gold or platinum
75 must be red
75 must be black
Current requirement
300 Masterpoints, of which 150 must be pigmented, as follows:
25 must be gold or platinum
25 must be red, gold or platinum
50 must be red
50 must be black
In addition, starting on January 1, 2010, for members under the new plan, the rank of Bronze Life Master is abolished. In addition, the new rank of Advanced NABC Master is created, with the requirement of 300 masterpoints of which 150 must be pigmented as in the old requirements for Life Master.
Appeals & Charges Committee
In the matter of the review of the Unit 242 Disciplinary Committee decision regarding James R. Barush.
The finding of guilt was affirmed
1. The 4.5 month term suspension was increased to 9 months
2. The 7.5 month term of probation following the suspension was increased to three years.
3. The removal of all masterpoints, titles and awards won from January 1, 2007 through November 22, 2007 was affirmed.
NABC Appeals
In a 13-12 vote, a motion stating that Tournament Directors shall hear and rule upon all bridge appeals filed in NABC+ events.
Currently, at NABCs, Tournament Directors hear all appeals for all events except NABC+ events. This still continues.
Membership continues to rise at a rate of approximately 1,500 per year over the past four years.
Total tournament table count at Regionals and Sectionals, year to year, is relatively flat. Club sanctioned tables have increased 5% while online table count has increased 40%. There were over 3,000,000 sanctioned tables in 2007.
The first Youth NABC, held in Atlanta in early July, was a huge success. Children from 21 states and 3 Canadian provinces came to Atlanta to play bridge over 3 1/2 days. The total table count was 210 over 7 sessions. 198 children and young adults attended, with 104 from the greater Atlanta area and 94 from out-of-state.
Our own Saundra Jones brought 8 students from her Queens middle-school where she teaches. The District raised $3,000 to send Saundra and the 8 children to Atlanta. Saundra reports that the children had the experience of their lives. Next year's Youth NABC will take place in the summer in Washington D.C.
For more details and photos, go to Youth NABC 2008, Atlanta GA, July 3-6
The Buffett Cup, to coincide with golf's Ryder Cup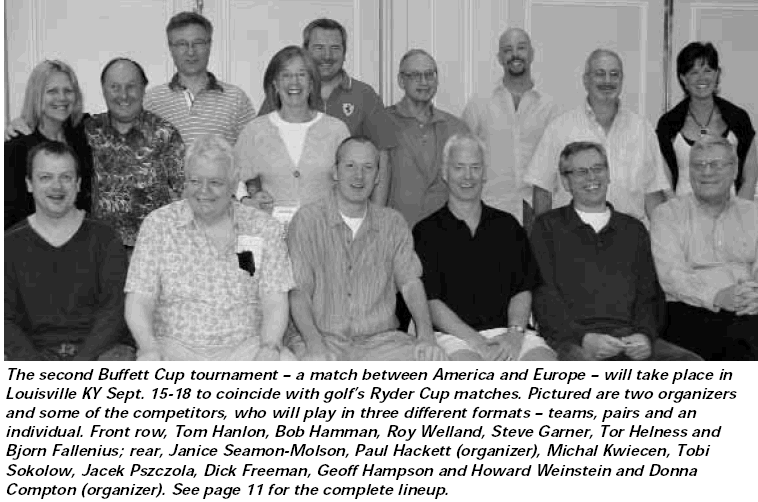 Top District 24 winners at Las Vegas NABC
1 228.52 Chris Willenken, New York NY
2 227.65 Marin Marinov, New York NY
3 227.65 David Maidman, New York NY
4 227.60 Brian Glubok, New York NY
5 216.77 Roy Welland, New York NY
6 215.97 Robert Levin, Bronx NY
7 175.79 Steve Weinstein, Andes NY
8 152.12 Jim Krekorian, New York NY
9 151.00 James Cayne, New York NY
10 144.39 Adam Wildavsky, New York NY
11 131.93 Alan Sontag, Gaithersburg MD
12 125.49 Bjorn Fallenius, New York NY
13 123.89 Barry Piafsky, New York NY
14 117.99 Michael Rosenberg, New Rochelle NY
15 117.16 Kelley Hwang, New York NY
16 107.91 Zia Mahmood, New York NY
17 100.52 Debbie Rosenberg, New Rochelle NY
18 98.15 Richard Schwartz, East Elmhurst NY
19 97.00 Barbara McLendon, New York NY
20 94.72 Alvin Levy, Commack NY
21 88.83 John Rengstorff, New York NY
22 84.91 Susan Picus, New York NY
23 83.69 Melih Ozdil, Astoria NY
24 82.98 Robert Blanchard, New York NY
25 82.26 Joe Grue, New York NY
26 78.62 Valerie Westheimer, New York NY
27 75.00 Harry Apfel, New York NY
28 75.00 Valentin Carciu, Glen Head NY
29 75.00 Sorin Pleacof, Rego Park NY
30 75.00 James Scott, Wilton CT
31 74.18 Justin Lall, New York NY
32 70.68 Mel Colchamiro, Merrick NY
33 69.89 John Hurd, New York NY
34 69.64 Melanie Tucker, New York NY
35 68.42 Judi Radin, New York NY
36 68.26 Yukiko Umezu, New York NY
37 67.92 Jenny Wolpert, New York City NY
38 67.69 Erez Hendelman, New York NY
39 67.57 Valentin Kovachev, Stony Brook NY
40 67.29 Janet Colchamiro, Merrick NY
41 66.14 Patricia Cayne, New York NY
42 65.66 Kevin Bathurst, New York NY
43 65.56 Barry Rigal, New York NY
44 64.75 Uday Ivatury, New York NY
45 64.75 Christal Henner-Welland, New York NY
46 62.14 Gail Greenberg, New York NY
47 62.14 Jeffrey Hand, New York NY
48 61.85 Susan Schnelwar, New York NY
49 61.85 Jesus Arias, New York NY
50 58.67 Carl Gueli, Great Neck NY
51 58.67 Lydia Betz, Great Neck NY
52 58.08 Paul Morris, Brooklyn NY
53 57.41 Sam Lev, New York NY
54 57.28 Shane Blanchard, New York NY
55 57.09 Marc Nathan, New York NY
56 57.09 Cathy Nathan, New York NY
57 57.00 Maureen O'Rourke, Port Washington NY
58 54.73 Peter Bonfanti, New York NY
59 54.04 Jaggy Shivdasani, New York NY
60 54.04 Winthrop Allegaert, New York NY
61 52.72 Beverly Levy, Commack NY
62 51.20 John Fout, New York NY
63 48.90 Farley Mawyer, Plainview NY
64 48.41 Lapt Chan, Forest Hills NY
65 48.41 Judith Bianco, New York NY
66 47.58 John Kranyak, New York NY
67 47.38 Michael Moss, New York NY
68 47.35 Nancy Kalow, New York NY
69 45.50 Robert Forster, New York NY
70 44.52 Franco Baseggio, New York NY
71 43.72 Glenn Milgrim, Forest Hills NY
72 43.07 Jared Markowitz, New York NY
73 43.00 Andrew Stark, New York NY
74 42.91 Martin Fleisher, New York NY
75 41.67 Ruth Stober, Great Neck NY
76 41.50 Michael Kopera, Brooklyn NY
77 38.57 Chaim Kozlovsky, New York NY
78 38.09 John Solodar, Palm Beach Gardens FL
79 37.60 G. Margie Gwozdzinsky, New York NY
80 36.52 Ron Haack, New York NY
81 36.09 Tubby Stayman, New York NY
82 35.34 Michael Lipkin, Brooklyn NY
83 34.64 Lynne Tarnopol, New York NY
84 34.63 Evan Markowitz, New York NY
85 34.04 Gary Helman, Syosset NY
86 33.78 Jill Levin, Bronx NY
87 33.55 Stephannie Russo, New York NY
88 32.07 Michael Polowan, New York NY
89 31.67 Kent Mignocchi, Bronx NY
90 30.07 Estera Lisker, East Quogue NY
91 29.05 Doug Herron, New York NY
92 29.03 Frank Allison, West Hempstead NY
93 27.99 Jacqui Mitchell, New York NY
94 27.87 Alan Lechner, New York NY
95 27.78 Ljudmila Kamenova, Stony Brook NY
96 27.59 Eugene Saxe, Briarcliff NY
97 26.83 Joseph Meyers, New York NY
98 26.83 Beverly Pogoda, New York NY
99 26.71 Stephen Lucas, Woodbury NY
100 26.33 Jimmy Rosenbloom, New York NY